Match Forecast: Tormenta FC vs. Charlotte Independence – OurSports Central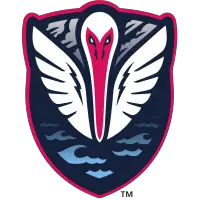 STATESBORO, Ga. – South Georgia Tormenta FC will start its postseason journey at home as it takes on the Charlotte Independence in the USL League One Playoffs, presented by Hisense. The marquee quarterfinal matchup will take place on Saturday, Oct. 22, from Optim Health System Field at Tormenta Stadium in Statesboro, Georgia (7 p.m. ET on ESPN+).
The matches will bring together two of the best teams in League One this year. This will mark the third official match played for South Georgia at the newly inaugurated Tormenta Stadium and its first-ever playoff match in club history. In addition, the game marks the return of professional sports playoff action to Statesboro after 69 years. The last playoff series was hosted by the Statesboro Pilots (minor league baseball team) in 1954, when they took on the Vidalia Indians in the semifinals of the Georgia State League.
In its final game of the 2022 USL League One regular season, Tormenta FC earned its first-ever win at Tormenta Stadium with a 2-0 victory over Chattanooga Red Wolves SC. An early Kingsford Adjei goal in the sixth minute of the game gave South Georgia its desired start to the game. Ryan Sierakowski's goal in the 25th minute gave South Georgia a two-goal cushion that it never let go of.
The Independence visits Statesboro, Georgia, for the third time this season. The first time around, South Georgia and the Independence played to a 0-0 draw; during its second visit, Charlotte scored three on the South Georgia side. Despite the positive results for Charlotte in Statesboro, the Independence finished the regular season as one of the worst teams in League One on the road.
PLAYOFF SCENARIO:
WIN: If No. 3 South Georgia wins this Saturday, then Tormenta FC travels to Greenville, South Carolina, to take on the Greenville Triumph next Saturday, Oct. 29, at 7:30 p.m. ET. To note, South Georgia is undefeated in six games against its South Carolina neighbors.
DRAW: In case of a draw after the 90 minutes culminate, the match goes into extra time. Extra time consists of two 15-minute periods. Then, if the match is still tied, penalty kicks will determine the winner. There is no golden goal in the League One Playoffs.
Fans unable to make it to Saturday's match can stream it domestically via ESPN+ or on Youtube internationally.
Fans can follow Tormenta FC on Twitter for live updates and highlights throughout the match.
Tormenta FC is excited about its second game at Tormenta Stadium. Single-match tickets are live for advance purchase ahead of all remaining home matches.
The opinions expressed in this release are those of the organization issuing it, and do not necessarily reflect the thoughts or opinions of OurSports Central or its staff.