Winter storm and severe cold sweeps across US: Live updates – CNN
5 min ago
Denver mayor: "It's not safe for anyone to be outdoors"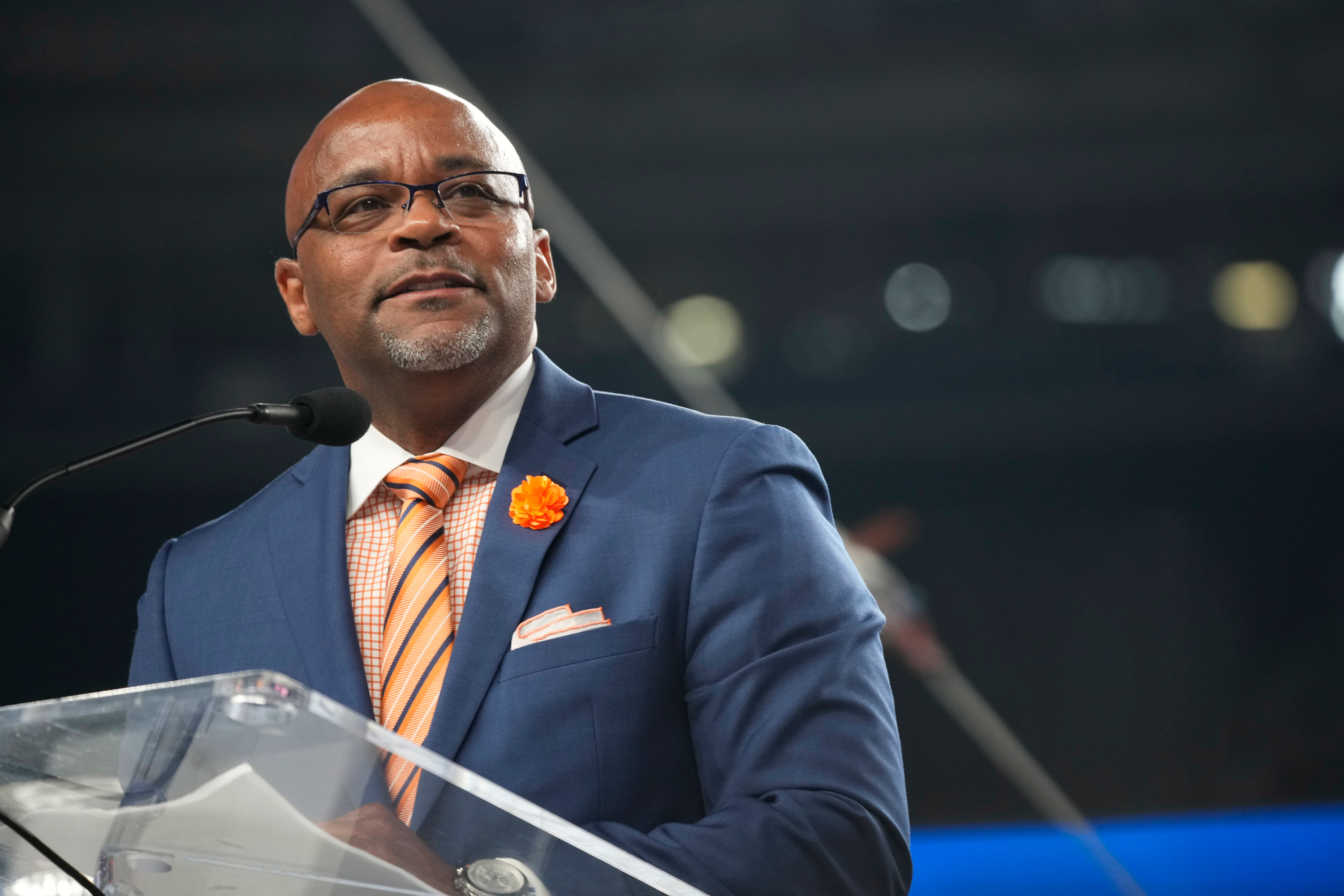 Denver Mayor Michael Hancock warned residents from going outside as extremely cold temperatures continue to grip the area.
It's currently -4 degrees in the Mile High City, and the wind chill is making it feel like -18 degrees.
"It is not safe for anyone to be outdoors. … Though it doesn't typically get this cold, we're familiar with the slick streets and roads, and so we're pretty experienced, but it's still not safe to be outdoors. If you don't have to get out, we ask people to stay indoors," he told CNN.
The mayor discussed how the cold is also a challenge due to the influx of migrants. In just the month of December, he said that 1,500 migrants have come to the city. He said the city in response has activated its emergency operations center, gotten some funding from the state and had discussions with Washington.
"Right now, the best the federal government could do really is the Emergency Food and Shelter Program that we can all apply for," he said.  
The city is slated to get a much-needed respite from the cold, as it'll get into the 50s by Christmas Day.
14 min ago
There has been at least 1 weather-related death on Kansas roads, state highway patrol reports
From CNN's Rebekah Riess
Kansas Highway Patrol (KHP) recorded three fatal crashes in north central Kansas on Wednesday evening, according to KHP Public Information Officer Lt. Candice Breshears.
There were three fatalities — one from each crash — but only one of those is confirmed to be weather-related, Breshears said.
The two other fatalities are "believed to be weather-related," but the agency is waiting on troopers to further their investigations, Breshears told CNN.
17 min ago
More than 1 million customers without power across the US Friday morning
Nationwide power outages have increased to more than 1,172,000 customers Friday morning, according poweroutage.us. 
Power outages are expected to continue to rise throughout the day. 
Here's a breakdown in terms of national regions:
Southeast — 311,859
New England —304,304
Mid-Atlantic — 240,294
South — 196,921
Great Lakes — 80,456
Pacific — 30,855
Midwest — 13,307
Territories — 7,678
Mountain — 326
42 min ago
Commercial vehicles banned from several interstate highways in New Jersey
From CNN's Caroll Alvarado
Commercial vehicles will be banned from several New Jersey interstate highways due to the severe winter weather front hitting the state, the New Jersey Department of Transportation announced. 
The ban started at 9 a.m. ET Friday and will be in place until further notice, the agency said. 
Commercial vehicles will not be allowed on both directions of interstates 76, 78, 80, 195, 280, 287, 295, 676 and Route 440 while in the state.
"New Jersey is expected to see rain, strong winds and the potential for snow and ice as the storm moves through and temperatures drop rapidly, which could make driving conditions treacherous," the agency said in a release.
Tractor-trailers, passenger vehicles pulling trailers and empty straight CDL-weighted trucks are some of the commercial vehicles that'll be impacted by this ban. 
53 min ago
Washington state's King County suspends all metro services due to unsafe road conditions  
From CNN's Hannah Sarisohn 
Bus service across King County, Washington, is suspended as buses are unable to leave bases due to "deteriorating and unsafe road conditions," according to King County Metro. 
"Fast-accumulating ice and sub-freezing temperatures across King County have worsened and make it impossible for any buses to travel at the present time. We will add bus service as soon as it is safe for customers and employees," according to King County Metro. 
Multiple streetcar lines are suspended along with paratransit, water taxis and community ride services. 
According to King County Metro the Sound Transit Link light rail is still operating.
1 hr 9 min ago
Erie County bans driving as winter storm conditions begin to impact New York state
From CNN's Laura Ly
A driving ban went into effect in Erie County, New York, at 9:30 a.m. ET due to the winter storm.
The region includes the city of Buffalo and borders Niagara Falls to its north.
Erie County Executive Mark Poloncarz announced the ban in a tweet.
The New York State Thruway is also closed in both directions near Scranton, New York – about 15 miles south of Buffalo — due to a "camper versus power pole accident," Poloncarz said. 
1 min ago
US Transportation Secretary urges caution as winter storm spreads: "The top concern is always safety"
From CNN's Andrew Millman
Transportation Secretary Pete Buttigieg told CNN This Morning that "the top concern is always safety" and he is particularly worried about the roadways.
Buttigieg also cautioned that the country is "going to see a lot of disruption" in air travel over the holiday weekend. 
"I know we all want to get to our loved ones for the holidays but please, please pay close attention to what local authorities are saying. If they're saying it's not safe to drive, it's not safe to drive," Buttigieg said. "No matter how much you want to get quickly to your loved ones, make sure you get there safe."
"These temperatures that we're seeing, especially in the middle part of the country, that can turn a fender-bender into something more dangerous," Buttigieg added.
For air travelers, Buttigieg said, "I encourage people to stay in close touch with their airlines, watch that app, see what's happening with your flight."
Airlines continue to cancel flights across the U.S., with more than 3,300 flights canceled as of 8:30 a.m. ET, according to the tracking service FlightAware. 
"Lots of things are so important to us around the holidays, our traditions, our loved ones, but of course, the most important thing is to be safe," Buttigieg said. He pointed to the Department of Transportation's website for tips on safe driving in winter weather.
1 hr 20 min ago
Rhode Island sees temporary flooding disrupting public transportation
From CNN's Caroll Alvarado 
The winter weather system hitting the Northeast is causing temporary flooding in parts of Rhode Island, according to the Rhode Island Department of Transportation.
"With the storm surge and high tide, Ocean Rd at Beach St in Narragansett and Boyd's Lane at Park Ave are temporarily closed due to flooding," the agency posted on Twitter.
The agency reported additional flooding in parts of Bristol and East Providence.
The Rhode Island Public Transportation Authority also announced Friday morning that flooding has impacted service in Jamestown and Wickford. 
"Due to flooding, we will not be servicing Jamestown this morning, Friday, Dec. 23, 2022," it said on Twitter. 
Brian Chevalier, who witnessed the flooding in Narragansett, said waves were crashing onto the streets and causing flooding.
"The sea wall was no match for the wind and the waves as they came crashing over onto the street flowing across into the parking lot of the neighboring property," Chevalier said.
Gov. Dan McKee also warned residents about possible power outages.
"Heavy winds will continue throughout the morning and outages are expected. Keep your mobile devices and electronics fully charged. Rhode Island Energy has extra crews on the ground to restore power as quickly as possible," McKee said Friday morning. 
1 hr 9 min ago
"There aren't really going to be any good travel conditions today," Iowa's transportation department says
From CNN's Rebekah Riess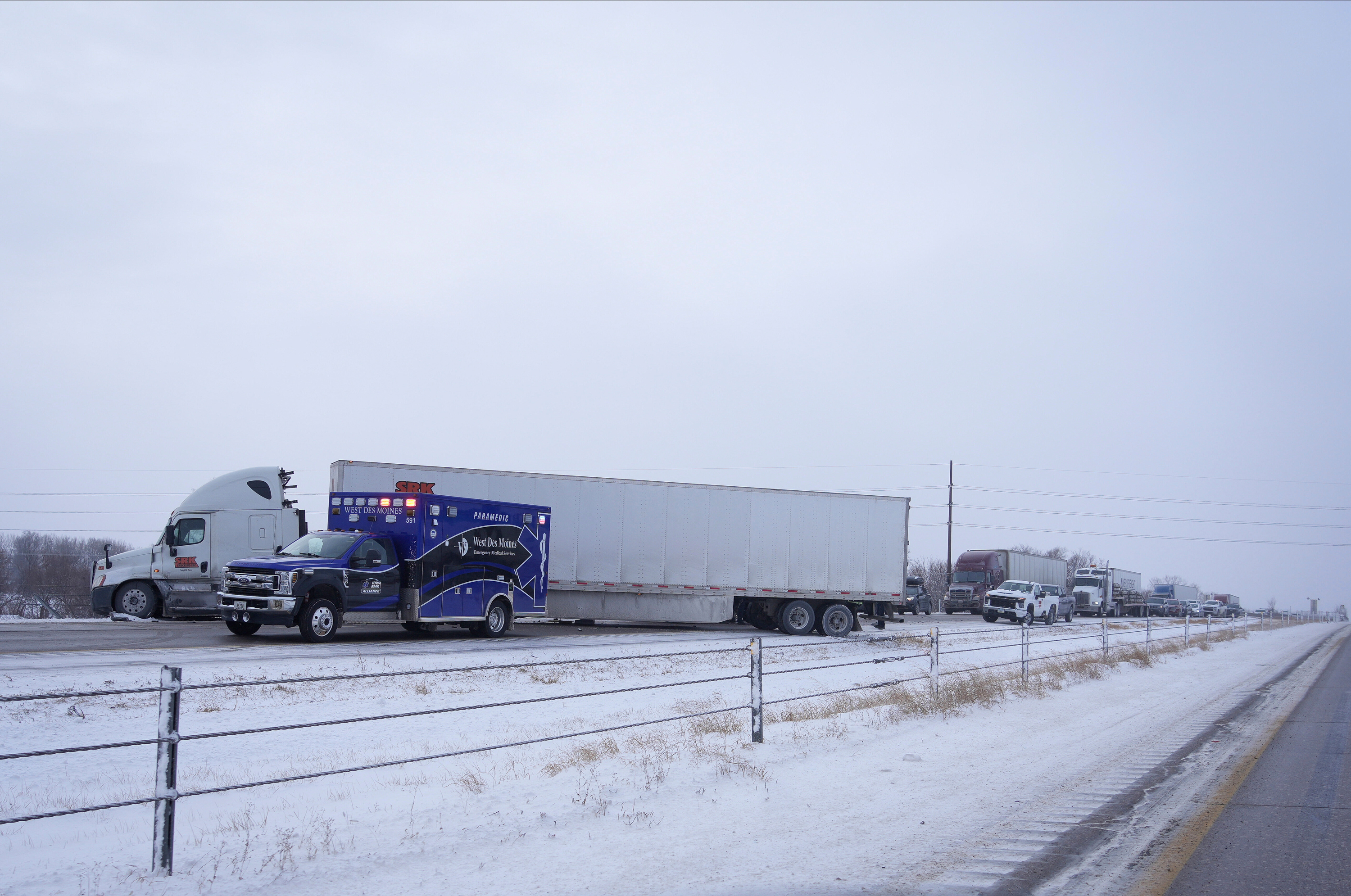 Northwest Iowa is still seeing bad travel conditions Friday morning, according to the Iowa Department of Transportation.
"There aren't really going to be any good travel conditions today," Iowa DOT said in a tweet. "Winds are howling and roads are icy, blowing vehicles around. If you can stay put, please do."
Travel conditions for anyone wanting to travel into the Dakotas or southern Minnesota are especially poor, the department added.